Unique Features
Our Specialty
S K Electrical Works have the best emergency electricians in UK providing a complete range of high-quality electrical services, including domestic,
commercial & industrial maintenance.
1
24/7 Emergency Electricians
On Call 24/7 for all your emergency situations.
2
Reasonable Estimates
We offer reasonable estimates for your ease.
3
Satisfaction for Affordable Rates
Guaranteed satisfaction & quality services.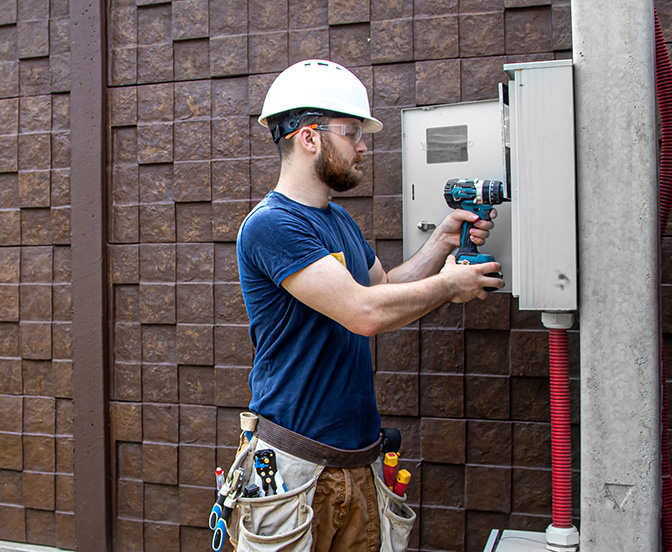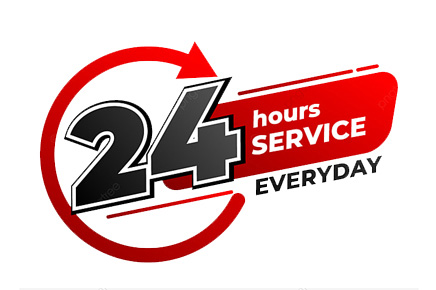 About S K Electrical Works
Full-Fledged Electrical Services in UK
We offer a complete range of electrical services for domestic premises from small electrical repairs, fault finding to full property rewiring. You can be assured that all work will be carried out by our fully qualified and experienced engineers!

We have many areas of expertise, across a wide range of electrical jobs.
Domestic wiring inclusive of fault-finding & rewiring
New Wiring and installation/upgrades (additional sockets & more)
Emergency power solutions (generator setup)
Any electrical needs whether domestic or commercial
We are available 24/7, 365 days a year for your electrical emergencies. So if you need an electrician near you, in Berkshire or the surrounding area, why not get in touch with us today.
24x7

Emergency Electricians
Near You

On Call 24x7, just for you, S K Electrical Works offers electrical repair and services to clients at affordable rates. Hire an emergency electrician today!
How do I choose an Electrician in Reading?
Electricity has become such an important resource in our daily life that even a few hours without electricity affects a lot of people, industries and small business holders, there are a lot of companies and that is why having an Electrician in Reading can prove to be very handy. We have experienced and certified electricians are working in S K Electrical Works. We are the leading company providing 24/7 emergency electrician in reading. Our Electricians have expert knowledge to handle emergency situations.
If you want to book an emergency electrician, call us or message us on whatsapp, you can also contact via the website's online form and book an emergency electrician in reading. We can handle all types of electrical works such as domestic, commercial as well as industrial, such as :
Fuse Board Integration
Electrical Appliances Installation
Light wiring
Industrial transformers
Power distribution
Industry wiring and rewiring for buildings
24/7 Emergency Electrician in Reading
S K Electrical works have the best responding emergency electrician in reading, call us any time, 24x7 electrical work and service provider in reading. We know small issues can make a big damage, so we provide fast solutions, when we get the call from a customer, we reach them immediately and start the process within 30 to 60 minutes. This time to respond may differ upon the distance of the customer.
We know how to fix the issue, so we get straight to the diagnosing process, where the solution for the fault is properly identified and we change the defected parts and wires accordingly. If in case of an accident, where total rewiring is required, we always ask the customer before rewiring the whole affected system. We only work for the satisfaction of our clients, so in the end , we have a happy and satisfied customer base, which is of value to us. Hire the best electrician in reading and let us take care of your needs.
Our services contain a lot of diversity for addressing all electrical works like:
installing and fault repair
retrofitting
transformer repair
generator installation
protection surge
finding electrical leaks
Why do I need an Electrical Contractor Reading?
We are the leading electrical contractor in reading, if you want to construct a new building or new industrial construction, we can give our full support for the electrical process, we can design for the whole construction and installation work. We use only quality products that work long term with safety.
We can help you with electrical works related to home automation and provide quality services using certified electricians who have years of experience. They can deal with any kind of emergency without any issues. Currently, industries in the automation system require 24x7 power source to keep the functionality, which is why electricity is important. The level of safety is the main thing in any electrical repair, we have successfully done a lot of automatic industrial projects for power distribution and installed separate transformers with proper earthing and bonding.
Visit Us
Our Location in Reading
Your Questions. Our Answers
Frequently Asked Questions
You will find answers to all of your most common Electrical Services related questions located here.
How do I choose an Electrician in Reading?
S K Electrical Works provides the best electrician in reading and we are available 24x7, waiting for your call. Let us know how we can help you with your electrical requirements.
Should my electrician give me a certificate?
An electrician must provide you with a certificate if you hired him individually, however if the electrician was provided by an electrical contractor, then he is not legally bound to do so, in this case he will be duty bound to give the certificate to the person who ordered the work, that is the contractor.
How to hire an electrician in Reading?
Hire an electrician who has been certified and has registered with a governing body like NAPIT, the National Association of Professional Inspectors and Testers. At S K Electrical Works, you can view our certifications easily, contact us today.
Do you need an electrician to replace a light?
No, there are some electrician works that can be done by yourself, but if there is a major work involved, it is better to call a professional or have your work checked by a professional electrician in order to maintain the safety standards under Part P building regulation.
Who is the best emergency electrician in Reading?
S K Electrical Works is known to have serviced a lot of clients who are now very much satisfied, we are available 24x7 to provide electrical service and cater to your requirements. Let us know how we can help, contact us today.
What is classified as notifiable electrical work?
Rewiring of a property, changing the fuse box, providing electricity to a certain section of a house, these type of works must be notified to the building owner or otherwise must be checked by a professional electrician so that it matches the Part P regulation.
Know what our clients say
Our Testimonials!
Here are a few testimonials and reviews from our customers - we're sure you will feel the same when we work with you.
"
"Very good. I've used SK on various projects over the years"
They are a reliable source whom have a wealth of experience on all aspects of building works. You can have faith and won't be let down with them restoring your supplies in a hurry. I can assure you they carry out work to a high standard and cannot be beaten on quality. Keep up the good work!. Read More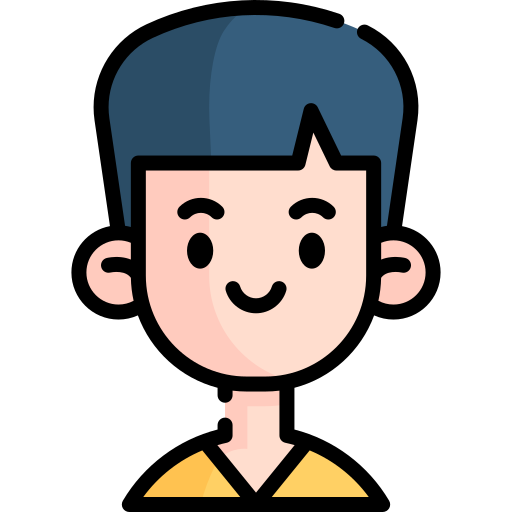 "
"If you're looking for an excellent electrician then look no further!"
Sunil has been absolutely wonderful. He came in and carefully assessed our house before giving a quote. We had had a very bad experience with our builders who had abandoned us part way. Sunil came in and then worked very diligently to find issues and rectify them and to complete all electrical work. Read more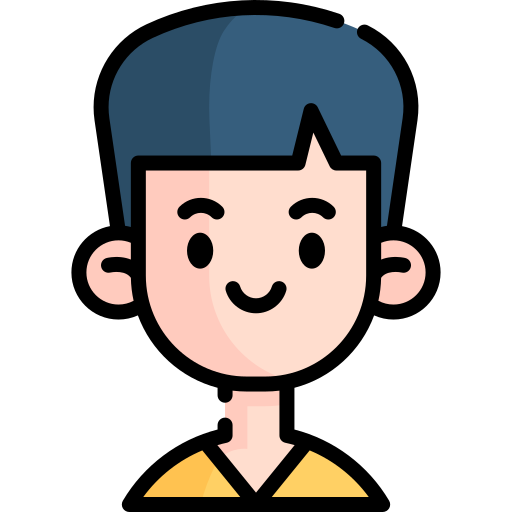 "
"I will use this company again in the future and highly recommend."
I contacted S K Electricals as well as a few other companies for a quote for an electrical test on a property i am buying. Sunil emailed me back promptly and had availability that same week if i wished to book. He answered all my questions and rang me straight after the test to let me know it was completed. Read More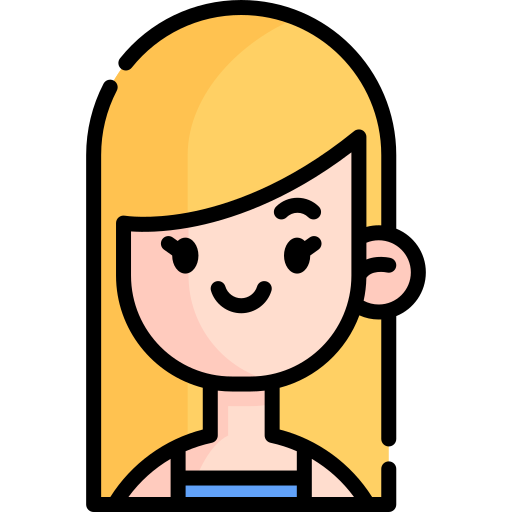 Caroline Brittom
Homeowner